Your truck isn't just a way to get around, it's how you earn your living. That's why it's essential that your truck is always in top shape for every load. When your vehicle is in good repair, you know that you're safe from mile one to mile 100,001.
Unfortunately, it's not always easy to find the right truck repair company. You need a business that understands your priorities and can take care of your truck quickly and efficiently.
How do you find the right truck repair company? Here are 5 things to look for.
A Strong Warranty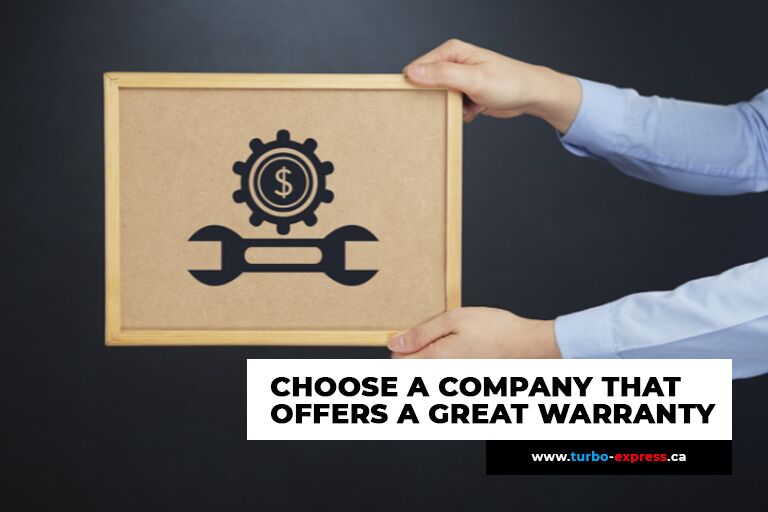 When you invest in your truck, you need the peace of mind that the repair is going to go the distance. Getting truck repairs are not inexpensive, and having a good warranty can give you the confidence you need to get back on the road.
When you choose Turbo Express, our turbo products have a one-year unlimited mileage warranty. We know you spend a lot of time on the road, and we don't want you to worry about running out of miles on your turbo warranty. Instead, you simply get one year from the date of the repair.
A Wide Variety of Services
Jiffy Lube is well known for doing oil changes on personal vehicles — and not much else. That's not enough for a trucker over the road. You need a truck repair company that can both repair mechanical problems and rebuild or rework your turbocharger, along with other common services. It's also important to choose a company that can work on all kinds of heavy-duty vehicles so that no matter what you need, it's taken care of.
If you are considering truck repair and your current provider has limited service, you'll want to look at other options. We'd be glad to have you stop by our shop so you can see what our technicians can do for you!
After Hours Service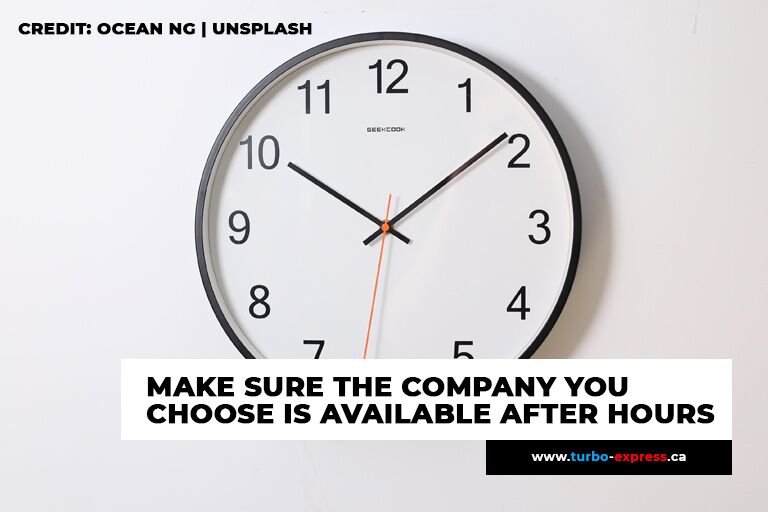 You definitely don't have 9-5 hours yourself, and you need a repair shop that won't hold you to that timeframe. We know that you have long hours on the road or job site and don't always have the opportunity to drop your truck off at a shop during normal business hours. That's why we make it easy to drop your truck off at any time, day or night.
Our secure key drop allows you to make any repair appointment you like and drop your truck off the night before, or even in the early hours of the morning. Whatever works for you, works for us.
Finding a truck shop that makes your life easier is an essential part of finding the right repair company.
Ask the Right Questions
Knowing what to ask can help you determine if the mechanics at the shop have the expertise you need. It will also help you feel more confident when you need truck repair.
Here are just a few questions to consider.
What Are Your Certifications?
No one is born knowing everything they need to know to repair diesel trucks. The rigorous education standards and certifications help you have the peace of mind that your rig is in good hands.
At Turbo Express, we have the education and certifications to take care of your truck and turbocharger quickly and effectively. That's what you need from a repair shop!
What Does Your Equipment Look Like?
Staying on top of the latest tools and technology in this industry is challenging, but the best repair shops are up to the task. The right diagnostics can help your truck be back up and running quickly, without waiting for days to determine what the problem is.
Downtime costs money, so be sure to choose a shop with the best equipment and latest tech.
How Much Experience Do You Have?
There's no doubt that years of experience make a big difference — just look at a seasoned trucker versus a rookie. The more you've seen and the more you've fixed, the better you are at your job. That's especially true for someone you trust with truck repair. Be sure you choose a seasoned veteran who knows what they're doing.
For example, at Turbo Express, we have over 30 years of experience and can deal with any truck repair issue. We've seen it all, and we can take care of your needs!
Do You Have a Large Inventory?
When it comes to turbo trucks, no two are alike. Having a variety of turbochargers, injectors of all kinds, and fuel pumps is essential to being able to repair your work vehicle quickly and easily. Make sure you choose to work with a shop that has a large inventory of parts so you aren't waiting for days or weeks on a repair.
Make Sure Mobile Repair is Available
Your truck just broke down on the side of the road. How are you going to get a big truck to a shop without breaking the bank?
With the right company, you can simply call on truck repair mobile service. We can have technicians out to rescue and repair your diesel at any time, day or night. If a repair shop doesn't have a mobile repair service, you could be out of luck if your truck isn't in town when it breaks down.
You can't afford to tow a diesel to a shop. Instead, choose a repair shop that offers mobile repair along with in-shop options. A mobile mechanic with affordable prices and a quick turnaround time is a lifesaver when you need your truck repaired for work.
Get Your Truck Repaired Right for a Great Price!
If you're looking for who to contact for a truck service call near me, you now know exactly what to look for. These five tips will help you identify the best truck repair shop in your area, as well as determine who can give you the best service on the road.
When you use heavy-duty trucks every day for work, you need them to be reliable workhorses. You can't afford for them to break down and be idle for days or weeks at a time. By partnering with the right truck repair company, you'll be assured of excellent maintenance and high-quality care.
If you need service on your truck, we're here to help. Contact Turbo Express today! Call us at 289-981-7002.